Mobile Shredding Services in New York
New York Document Shredding will connect you with secure on site shredding truck services. Our contractors offer the convenience of shredding brought right to your curbside. Shred trucks are totally self-contained and can operate without any outside power source. A shredding truck can destroy in an hour what it would take you a month to shred with the average office shredder.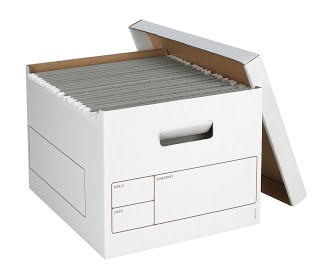 If you prefer to watch your documents as they are shredded, then on site shredding solutions are for you. Mobile shredding trucks are configured so that you can watch your materials being destroyed.
The trucks shred 6,000 pounds an hour so most jobs only take a few minutes. This turns an job that might take days into one that will on take hours. When the truck shreds by the bin full there is no job too big.
If you need monthly or regularly scheduled service, locked bins can be delivered to your New York City office for you to collect all your documents in. Shredding trucks come by on a regular schedule, shred the contents of you bins, and prevent your important business data from getting into the wrong hands.

How On Site Shredding Works in New York
STEP 1: Gather the materials you want shredded.
STEP 2: A truck drives to you and shreds your paperwork into a sealed compartment in the back of the truck. You can witness the entire process.
STEP 3: A Certificate of Destruction is provided for the work done.
STEP 4: Shredded and compacted materials are recycled into new paper at a secure NYC recycling plant.

Get Free, No Hassle Quotes on Mobile Shredding Services throughout New York State Today!
On site shredding has the power to accomplish in minutes what it would take days to complete with an ordinary office shredder. New York Document Shredding's local network of contractors will come to any business or home in New York City and the surrounding metro area to help you shred your private information. Give us a call at (646) 350-0526 or fill out the form on the left for free quotes today.